Cleaning and Settling in.
So we've been here almost 2 weeks now. It seems to have passed extremely quickly. The AV team have been hard at work, cleaning, installing, cleaning,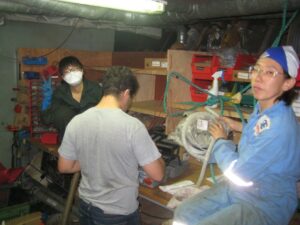 testing, cleaning, training, and cleaning. I'll try and post some more photos of the new equipment and nerdy stuff like that soon. But for now – here's a photo of the 3 new recruits down in the AV store room cleaning it out. There's a couple of tank man-holes in the store room, so often during dry-dock deck teams go in through there to work in the tank, and so everything gets covered in dust and grime. It would be nice if they told us in advance so we could get stuff out of their way and protected… but more of that another time.
So. That proves we're actually working, (or at least that I'm making other people work – which is basically the same thing) now for some more fun photos.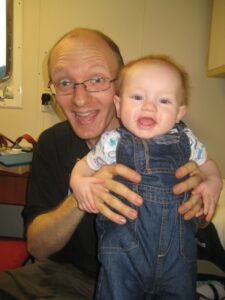 We're all settling in. David is loving all the attention and stuff going on all the time. It's lovely being able to eat with my family every day at basically every meal at the moment. Becky is finding it a bit odd, and lonely at the moment, as she didn't really know many of the other mums, or what things there are to do. She misses cornerstone and the community there. Things are starting to pick up though.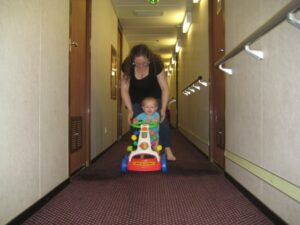 Playing with David is always fun – we've been leant loads of toys for him to play with, which is pretty cool. He's always so active, and wanting to run around. He loves this walker, and spends plenty of time just coasting around the chairs too.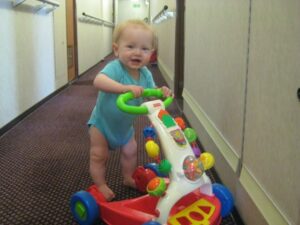 He's such a happy baby most of the time. The two things he hates are sleeping, and ending a meal. No matter how much he's eaten, he's always sad when we stop feeding him and wipe his face. I wonder if he'll be a chef one day…
Oh. And since some toys are magnetic, and we have a metal deck-head in our cabin (ceiling)…
[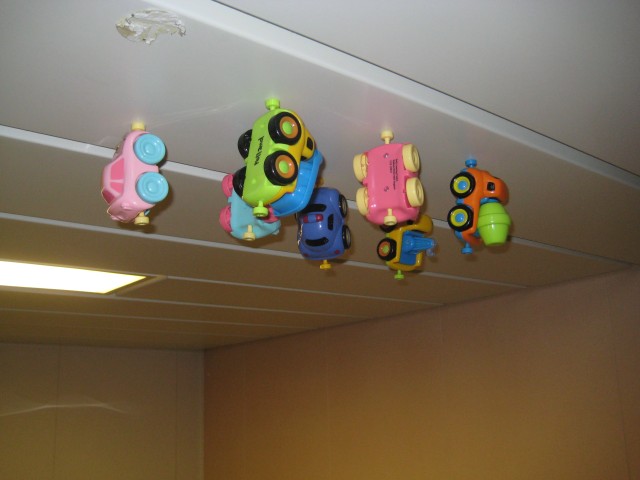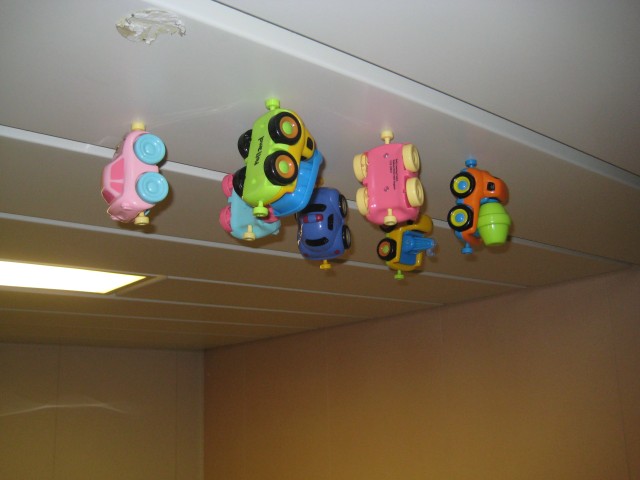 ][5]
[5]: http://blog.madprof.net/wp-content/uploads/2015/03/hanging-toys.jpg